Please confirm that you're over 18
or leave the website.
SORRY, You are not allowed to visit this site
Kingsbarns Bell Rock
Lowland Single Malt Scotch Whisky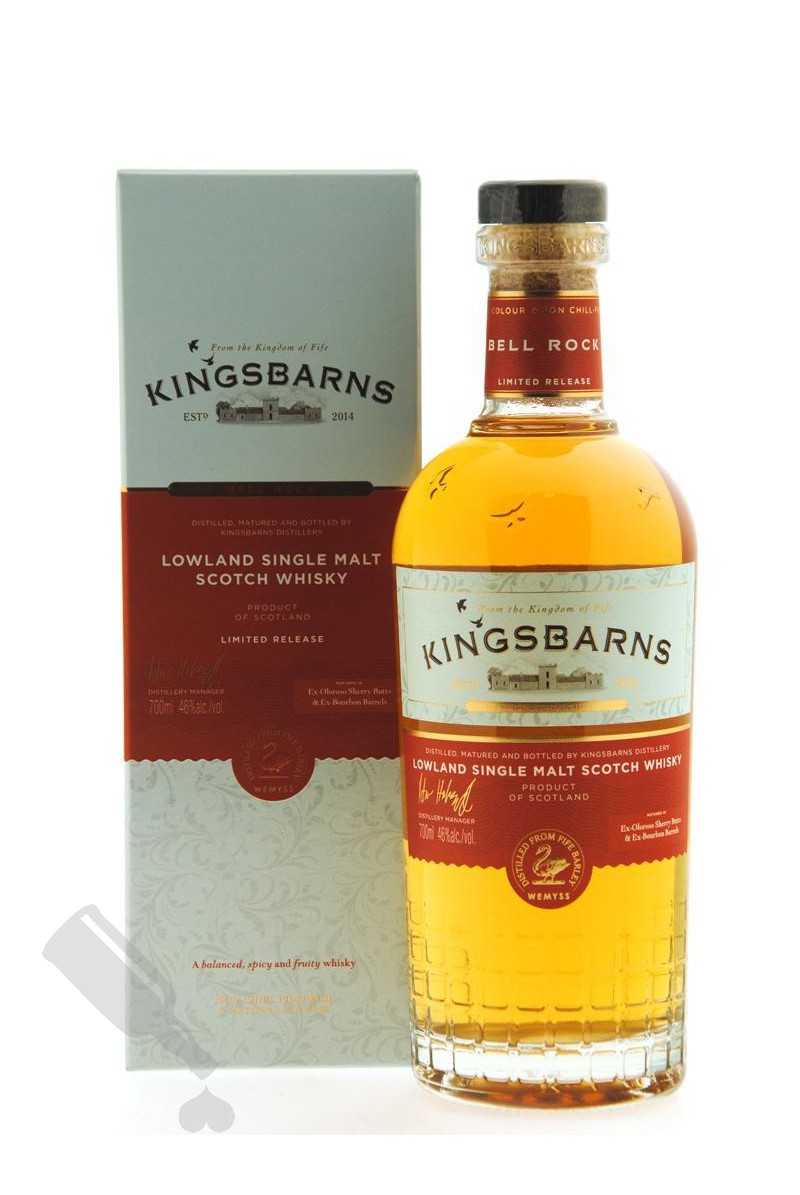 Kingsbarns Bell Rock
Lowland Single Malt Scotch Whisky
Kingsbarns "Bell Rock" is the new limited release for 2021.
This single malt is distilled using Fife barley and then expertly blended from spirit matured in two types of casks: ex-Oloroso Sherry Butts & ex-Bourbon Barrels.
After the Kingsbarns spirit has been matured in these casks, the resulting whisky is filled with flavours of fruit & spice.
Matured in ex-Oloroso American Oak Sherry Casks from Jerez, and ex-Bourbon Barrels from Heaven Hill Distillery in Kentucky, chosen specifically by Isabella Wemyss for their gentle oak flavours and rich sweetness to compliment the fruit character of the Kingsbarns spirit.
Only barley grown locally to the distillery in the sun soaked Kingdom of Fife is used to create this light, fruity and delicate spirit.
Official Tasting Notes:
Nose: Toffee apples, rum and raisin ice cream and given a little time in the glass white chocolate with raspberry.
Palate: A light, luscious mouthfeel. Crisp red apples upfront suported beautifully by an apricot pastry note.
Finish: Lots of dried apricot and a hint of roasted hazelnut on the finish.